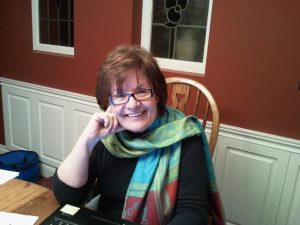 So, my web designer says I have to write an "about me" section to show my credentials and why what I have to say is worth listening to.
But Extreme Writing works – it builds ideation and enthusiasm while building fluency. If I had every degree in the world – that wouldn't make me right. If I had held every important job in the world – that wouldn't make me right. Extreme Writing is right…because it works.
Still – only to humour my web designer, who's a great guy…here's some stuff about me.
The Work of Life
I've been a teacher at both elementary and secondary levels – but currently my teaching ideas are for grade 4-8. 
In reverse order, I've been a District Administrator for Professional and Community Services ( over 20 years – yikes!) in a district with 30,000 students. 
 I've been a consultant for 3 years to the Ministry of Education developing curriculum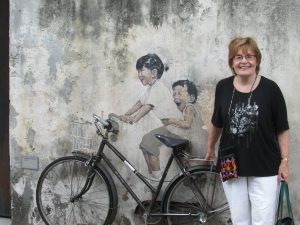 K-12 (British Columbia has a centralized education system.) Our offices were in St. Ann's Academy a former convent and all girls' Catholic school. We had
 an actual historic chapel built in 1859.
I've been a Humanities Department head in a secondary school and a vice-principal in an elementary school – but not a principal, so I don't give advice on how to be a principal. Tough job!
I have a ton of energy, so while having a career and having a family (husband Wayne, son Jonathan, daughter-in-law Jesse, grandkids Max and Charlotte), I've written books – and given lots of workshops.  We also travel a lot – and have visited 66 countries and counting.
I read a lot – fiction, non-fiction, tons of children's books, books about studies that have been done – anywhere – not just education studies. I'm hugely eclectic. Only I don't like sad books – well, or violent books – but everything else is open season.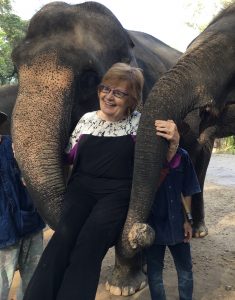 And, I've always been a writer – with my trusty fountain pen (and of course a computer.) I love to bring ideas to life. 
 I'm an info pack rat too – I collect interesting studies and quotes – mainly in education.  
That's me…and yet not – if you know what I mean.  All of us are a lot more than a few words on a page. (And my upbringing says bragging isn't nice.)
The Stuff I've Published
The Power of Extreme Writing

(ASCD)
 Co-author on a Language Arts series,

Bridges

(Prentice Hall)

 Project head and the author for

The French Idea Box

– currently published as

Carte Blanche

(Addison Wesley)

Author of

Shhh! Canadian Scientists and Inventors Rule

! – an ABC picture book

The Indispensable Binder

(to put all your documents in)

How Hard Can It Be?

(Charterhill Press)

Over 30 teacher units

4 Travelling Festivals –

Science Jam, Science Alley, the Math Arcade, and Down the Time Tunnel with Books
The Workshop Organizers' Little Red Book

(Scholastic)

I'm Spelling Now!

(A spelling list organizer for primary students)
Bonkers (Preschool Literacy Activities) Langley Advance
Awards
Governor General's Flight to Freedom Literacy Award

(a national award)

AMTEC Outstanding Achievement in Media

(for my project on videos for parents to help students with math and science at home.) (a national award)

Canadian Library Association Award of Merit

(for my project Building a Community of Readers) 

Ma Murray Award

for Service to the Community ( from the BC Association of Newspaper Publishers for

Bonkers –

a one-year literacy partnership with the Langley Advance News).